Bio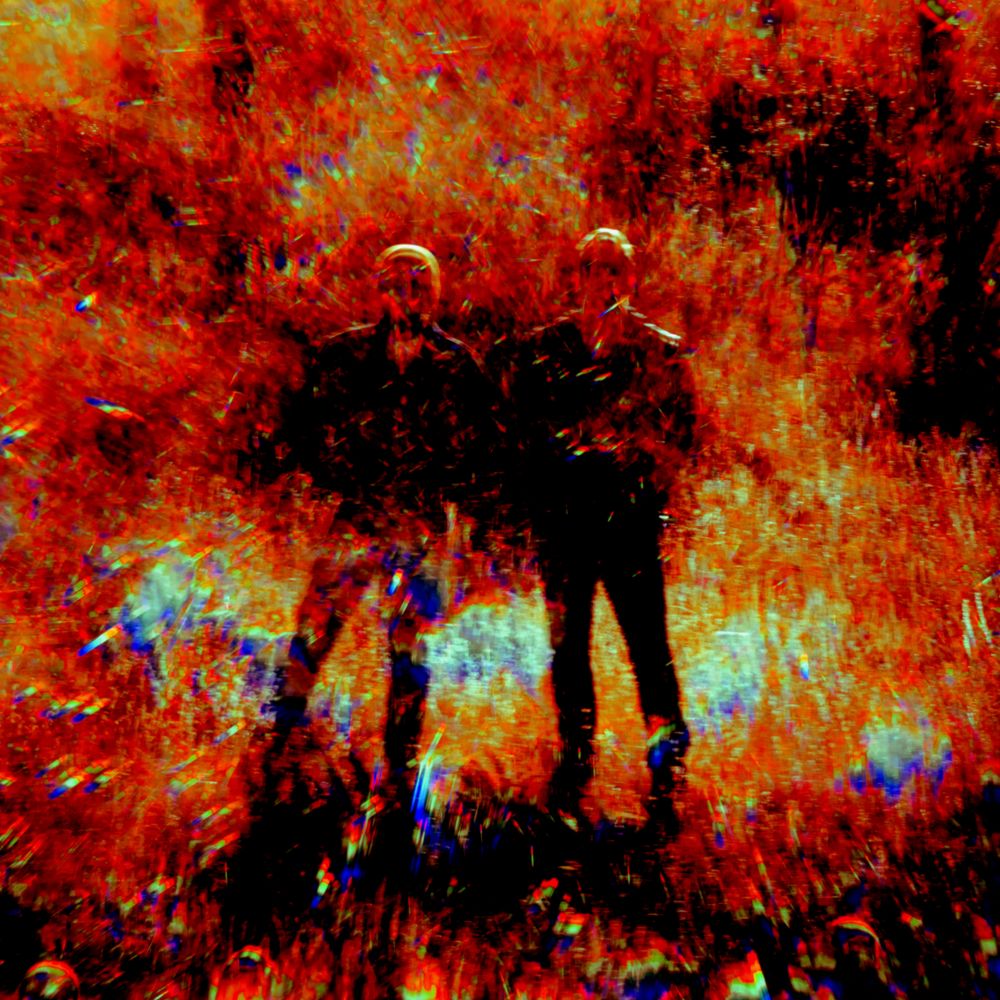 Born at the nexus of electronic and rock & roll, Seattle, WA / Denver, CO duo SideTalker present the perfect soundtrack for nocturnal adventuring. Together, Eddie Terranova and William Jones craft deeply atmospheric music that is equally at home in a sultry lounge as it would an arena filled with writhing humanity. Alchemy inhabits a world where expansive vocal melodies soar above churning seas of sub-bass. With a rhythmic bedrock provided by two of the best drummers alive, shimmering synths draft across the horizon, while the bright flickers of sonic ornamentation flash in and out of view.
SideTalker started from a meeting of the minds at the appropriately expansive Gorge amphitheater in George, WA. Terranova and Jones were both navigating shifting trajectories in their respective creative journeys, and the chemistry was immediate. Terranova had spent time touring in the Americana realm, sharing stages with the likes of Marcus King Band, Donovan Frankenreiter, Robert Randolph and the Family Band, and more. Jones had his skills honed both in the studio and on the road, having toured with Fischerspooner, Santigold, and others.
When the global pandemic plunged reality into stasis, the two decided it was time to bring SideTalker to fruition. They began sending ideas back and forth, breaking things apart and building them back stronger. With the bones of the songs completed, they turned to producer Andy Park (Deftones, Macklemore, Ariana Grande) to complete their vision. Drummers Matt Chamberlain (Fiona Apple, David Bowie) and Aaron Sterling (Maggie Rogers, Lana Del Rey) were given free rein to create rhythmic foundations. As Terranova explains it, "we sent them the songs without any pre-programmed drums or percussion. We wanted them to breathe life that only comes from what drummers work their entire lives on…feel." In addition to the world renown session drummers, Rick Nelson of the Afghan Whigs contributed strings to the ethereal and floating "Daydream".
Thematically, Alchemy speaks to the ephemeral nature of reality. Born of a time when the world broke down, the record is an inducement to celebrate the now. Old walls are falling, change is building. Free of genre constraints. SideTalker has crafted a record that speaks to the moment. The future is unknown, but right now the sun is rising. It's time to cast the doors open, turn up the volume, and allow an Alchemy of transformation.